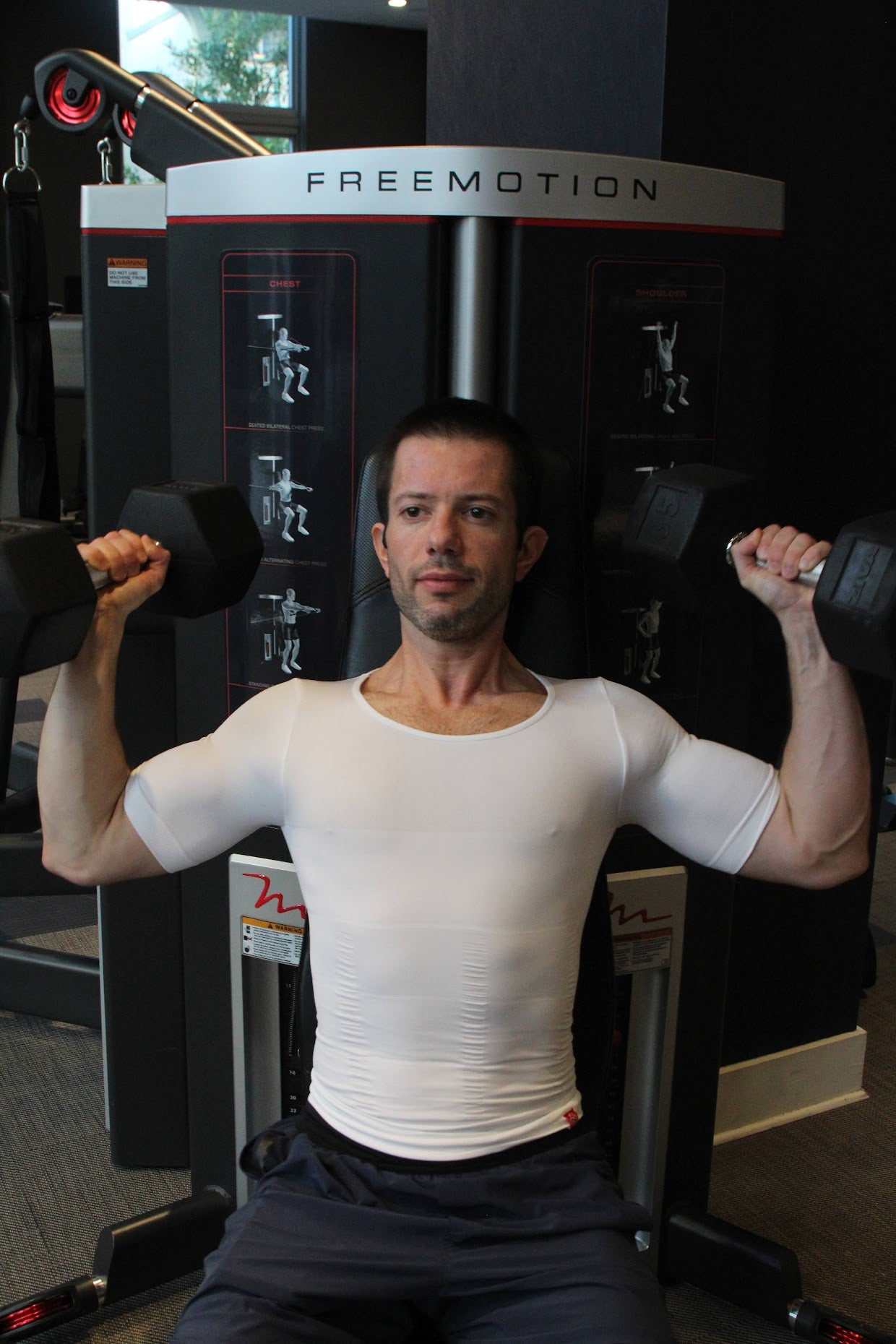 Compression T-Shirts – Why are They Leading Athletic Clothing
If you are a gym regular, you have likely seen your fellow clients sporting form-fitting workout clothes, from tight t-shirts to vibrantly colored leggings. The phrase "compression wear" has become somewhat of an umbrella term for form-fitting athletic gear, but high-quality compression garments have a range of benefits for athletes.
Compression t shirts
have climbed the athletic ranks and are among the most popular type of activewear. So, what exactly is it about compression t-shirts that make them so popular, and why are they a good addition to your wardrobe and gym bag?
Compression VS Regular – What's the Difference?
Compared to your average cotton shirt, a compression t-shirt is made from premium spandex fabric with seamless polyester binding. The fabric makeup results in a shirt that instantly tones your body, amplifies muscle appearance, and creates a sleek look. The spandex base makes these shirts great for even the most rigorous activities, boasting long-lasting comfort and durability. While a lot of shirts sag and hang down during exercise, compression t-shirts are form-fitting, and you may not even notice them when you wear them. The snug fit makes for an athletic shirt that doesn't need to be readjusted or tucked in and ensures a comfortable fit for the wearer.
Benefits of Compression
Compression t-shirts aren't just a fashion trend. These shirts are designed to promote blood flow and improve the amount of oxygen needed for your muscle tissue, resulting in enhanced athletic performance. Often used to shield from cold temperatures, compression clothing works to equalize warmth and wick moisture, preventing the wearer from discomfort and dampness from sweat. In the gym, this technology allows for more body control, less muscle vibration, and increased endurance. The benefits stretch beyond an exercise session too. The compression design assists with recovery, helping you reach your fitness goals faster. These shirts can also play a role in aligning back muscles and have even been shown to improve posture by applying pressure to your back, gradually straightening your spine. The sleek fit of a compression t-shirt tones your body and makes you look your best, serving as an instant confident booster. Of course, investing in a compression shirt isn't going to improve your athletic ability miraculously, but a high-quality compression t-shirt is a valuable addition to any athlete's wardrobe.
Workout in Style and Comfort
A good quality compression t-shirt will be comfortable, form-fitting, and durable. The right size and style for your body will fit like a glove. These shirts may be tighter than what you are used to if you haven't worn a compression shirt before, but this tightness is where the benefits come from. Finding the right style and size is the key to the confidence boost these shirts can bring. Neocarbon's compression t-shirts are made from high-quality spandex with a range of sizes and colors to fit your needs. Not only are these shirts great for instantly toning and highlighting muscle, they are also a great addition to any gym bag and can keep up with the toughest workouts.