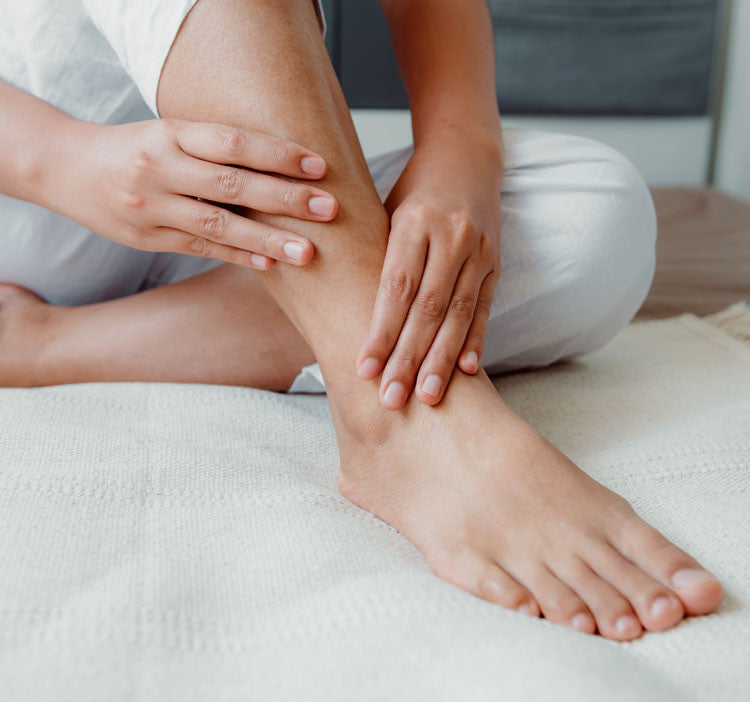 Find the Best Sports Ankle Brace to Prevent Ankle Injuries in Sports
Every athlete dreads an ankle injury, and unfortunately, sprains are one of the most common injuries athletes fall victim to. While injuries happen and ankle braces can't protect against everything, there is much to be said about their role in reducing the risk of injury. Supporting an active body with the right equipment is the key to protecting muscles. Sprains, rolls, and tears are all too common amongst athletes, but with the use of a
sports ankle brace
, the risk can be reduced, and athletes can keep themselves in the game. Getting the right support and protecting your ankles from injury starts with finding the right sports ankle brace.
How Ankle Braces Protect from Injury
A sports ankle brace provides strength and stabilization through compression and all-round support. While a brace cannot protect you from all injuries and sprains do happen, a good brace can reduce the risk of strain by limiting unwanted movement and providing support for tendons. For an injured ankle, an ankle brace can reduce swelling, relieve stiffness, and help your body heal faster. Wearing a brace can also help prevent recurring sprains or rolls. An ankle injury can take you off the court and leave you on the bench for weeks. Prevent injuries and keep yourself in the game with a
sports ankle brace
.
Finding the Right Fit
Before investing in a sports ankle brace, you will want to check for a few important features. As you will be wearing the brace during heavy exercise, it is important for your sports ankle brace to be lightweight and comfortable. A brace that slips or applies too much pressure to the point of cutting off circulation while being worn is not only uncomfortable but also is not working to provide the right support for your muscles. While you want to make sure your ankle brace fits firmly around your ankle, it should also allow for movement and flexibility to achieve maximum comfort while not squeezing too tightly. No one wants to be fumbling with straps and laces before every game. Finding an ankle brace that is easy to get on and off will save you time and the hassle.
Prevent Injury and Stay in the Game
With the right ankle brace, your ankles will be protected and supported while you are on the move. Though an ankle brace is not guaranteed to protect athletes from all injuries, it goes a long way in supporting muscles and reducing the risk of both new and recurrent ankle sprains. Neocarbon's sports ankle brace is ideal for athletes looking to support their hard-working muscles and protect themselves from injury. Our thin, lightweight, and comfortable ankle braces are lab-tested to ensure not only a comfortable fit for all-day wear but also strong support up to any task. The light design works to provide a strong brace that is easy to put on and provides support for both light and heavy physical strain. From basketball to tennis, our high-quality ankle braces work to compress muscles and create a secure support system.